Today, we had a special guest visiting our online session, Dr. Alyshia Gálvarez, author of Eating NAFTA, the third book on our Taco Literacy syllabus. This book is a tour de force into food systems, political economy, history, and public health. As I heard from students in the taco crew, the profe's work has been impressive, and also similar to interests that students have had about foodways. It's true, Dr. G's work has been inspirational for me, all of her books really. She's been someone who has done a lot for Mexican folks in NYC, though she might be too humble to mention some of that work. She was instrumental for starting NYC's first Mexican Studies Institute, housed at Lehman College.
As you will see below, she left the students and me like: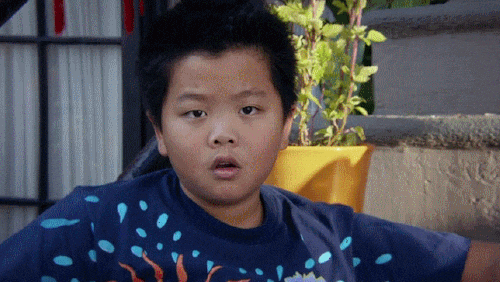 Before Dr. G showed up, I went over a few notes for upcoming classes, including sharing a link to American Tacos, which will be our last book for the semester.
We also did a quick review, picking up where we left off last class. This was something we noticed as a class, a contradiction about NAFTA: allegedly it intends to "unite" nations through trade, but structured inequalities written into policy exacerbate economic inequalities, for all nations involved. I also turned students to one of the central arguments of the book, on page 7:
I argue that the methodical, aggressive, and intentional reorienting of Mexico's economy away from the small-scale agriculture and toward foreign direct investment and global trade has had worrisome consequences: the sickening of the population and the neutralization of demands they can make–to their political leaders and the economy.
This quote, as a quick read, gave us an orientation to think about further generating some questions, and here's what we came up with.
Some Questions for Dr. G When She Joins Us 
What is the process by which we get food from so many places? Who chooses how we get foods in certain places? What is the process of how foods move across markets? What happens to foods when they move without tariffs?
Why would the NAFTA negotiators in Mexico not have fought harder for a better deal for Mexico?
We see big food companies making things healthier, organic, but what kind of control can we win back? Will these types of products be more available and affordable?
How can we be assured that small farmers are supported ethically in free-trade agreements?
How does organic corn differ from corn from small farms? What are the politics for "organic" policies? And for genetically modified foods? Are all these terms such as "organic" institutional?
By that time, Profe G joined in. I took notes of the discussion, and pasted the transcript below. Below that, you'll find the video of, ahem, me, but the voices of all in the discussion.
————————-
This was the notes transcript from Profe G's talk today for class.

From Alyshia Galvez to Everyone: (11:01 AM)

Good morning!


From Me to Everyone: (11:01 AM)

Hola! Are you able to come in?
Going to keep the chat going. :)
*"Human rights" interests, but also learning about folks around her growing up. Before going to college.


From Me to Everyone: (11:05 AM)

*Finding ways to connect academic work with interests in social justice. Took different courses in Latin American studies across disciplines, studied abroad in Latin America.


From Me to Everyone: (11:06 AM)

*Methods class: had to do research in NYC. How she learned about Virgen of Guadalupe community organizations, Mexican communities of NYC.
*Learned with immigrants rights community, growing Mexican community in NYC.


From Me to Everyone: (11:07 AM)

*The communities taught her about differences of Mexican food. Black beans, corn tortillas = Southern Mexico. Flour tortillas, pinto beans, Northern Mexico
*doing community research connected her with people over time, building trust and networks.


From Me to Everyone: (11:09 AM)

*transnational trust networks, connected to families in Mexico and NYC.
*Foods in Puebla were healthier, fresher, grown closer.
*Noticed a conflict of information from informants about healthy foods in Mexico, when they left to NYC (before NAFTA).


From Me to Everyone: (11:12 AM)

Since NAFTA, however, the "healthy" foods of their communities are industrialized.
Why family members in Mexico were getting sick, a question that was brewing in her mind.
From Anthony: What makes foods "organic"?
What is the "organic" industry?


From Me to Everyone: (11:15 AM)

What are the institutions that regulate "organic" foods?
Profe G: Organic is a marketing label. Should mean grown without chemicals, no GMO seeds, or natural inputs.
Google: "The Green Revolution"
DO IT! :)


From Me to Everyone: (11:17 AM)

Before that green revolution, all farming was organic.
In Mexico, and still after, but in smaller scales. So the small farms are using the "older" methods.
The "traditional" ways of farming, but sophisticated knowledge, passed on from generations.


From Me to Everyone: (11:18 AM)

"thousands years of accumulated knowledge, evidence-based knowledge"
To be officially "organic" there is a regulation system, that is expensive.
Organic is a licensing system.
Before the Spanish conquest, Mesoamerican diets were vegetable-based.
Plant-based.


From Me to Everyone: (11:20 AM)

"humble foods" and how foods become decontextualized, then branded.
*authenticity* and organic both kinds of constructions, and elitist cultures, meant to move away from people, decontextualizing food. Used as ways to make money.
"elevated" foods


From Me to Everyone: (11:22 AM)

Marketing and exploitation of indigenous knowledge, appropriated.
As consumer choice that is not the same as voting, policy changes*
How to support small-scale agriculture?


From Me to Everyone: (11:24 AM)

Small-scale farms can't hold on to their farms, sell to big farms, who turn their consolidated lands into factories
Small-scale farms feed us, they should be getting the stimulus, but they are not, the big farms are.


From Me to Everyone: (11:25 AM)

It's us to think about our personal habits, but also how we push back on the macro scale?
Book: How the Deal was Done
About the NAFTA negotiations.
Nia: Why didn't Mexico negotiate a better deal?
US tantrums, also leaving Mexico "begging"


From Me to Everyone: (11:28 AM)

There was no conceptual map for mutual prosperity, from the US side.
How will this help US corporations?
Did NAFTA backfire?
NAFTA is not capitalism.
Labeled as "free trade" but it is not "free". It has always been rigged.


From Me to Everyone: (11:32 AM)

Rigged to support the already powerful, the powerful in Mexico, the USA, and Canada.
Side deals and protections also structured into the arrangements.
A tool for kleptocracy, crony capitalism . . . something related to that, rigged capitalism.


From Me to Everyone: (11:35 AM)

When negotiating NAFTA, there were other things going on: oil prices dropped, a currency devaluation, and Mexico needed a loan from the IMF and World Bank.


From Me to Everyone: (11:35 AM)

For that loan, they were "obliged" to accept structural readjustments. That means, if you get the loan, you have to go into austerity measures, or social programs.
Sell off public goods, privatize them.


From Me to Everyone: (11:36 AM)

The pathway for Mexico was to get international investment.
Military stays strong, public sector diminishes. Perhaps because inequality increases?


From Me to Everyone: (11:38 AM)

University of Chicago school, there's a lot there, Milton Friedman. "Chicago boys": implemented in Chile during coup.
Also see "The Shock Doctrine" by Naomi Klein.
Rural-urban divides.


From Me to Everyone: (11:41 AM)

How to industrialize the countryside. Goes back to conquest of Mexico, up to present.
Different political movements, even progressive ones, still held this divide, looking to the rural folks as "backwards"


From Me to Everyone: (11:42 AM)

eternal discrimination against the people of the countryside.
"Coca-Colonization"
*shift to industrial foods, stuff like beverages. In Mexico, aguas frescas
Coca-Cola marketing, but also conquest of markets, but with branding. Creating a feeling


From Me to Everyone: (11:45 AM)

Also, Coke as a kind of "nostalgia"
After earthquake in Mexico during the 80s, bottled water became marketed for beverage companies.
The marketing of "safe" drinks, on one hand, bottled water, when the bottled water may have more contaminants in it.


From Me to Everyone: (11:47 AM)

"public goods" like water already experienced structural readjustments
Coke becomes sacred.
Creates messages, in a colonial way.
The marketing is connected to rhetoric too.
"heirloom corn"
Also the "criollo" corn


From Me to Everyone: (11:53 AM)

Some of the elite chefs don't pay tribute to the traditions of ancient chefs.
"That chefs have nixtamal recipes, that's problematic"
There's a lack of attribution to whom these practices belong.
This is a dislocation of indigenous knowledge.


From Me to Everyone: (11:54 AM)

Maybe read "appropriation"
How to de-eliticize foodways or food systems?
*Profe G* check out "decolonize your diet" on YouTube. #DecolonizeYourDiet
Michael Twitty.
Decolonized foodays syllabus, stuff for teaching


From Me to Everyone: (11:59 AM)

Using "plant-based" instead of vegan or vegetarian.
How to decolonize food studies
Food is another angle for social justice
———————————————